Written by Ayana Webb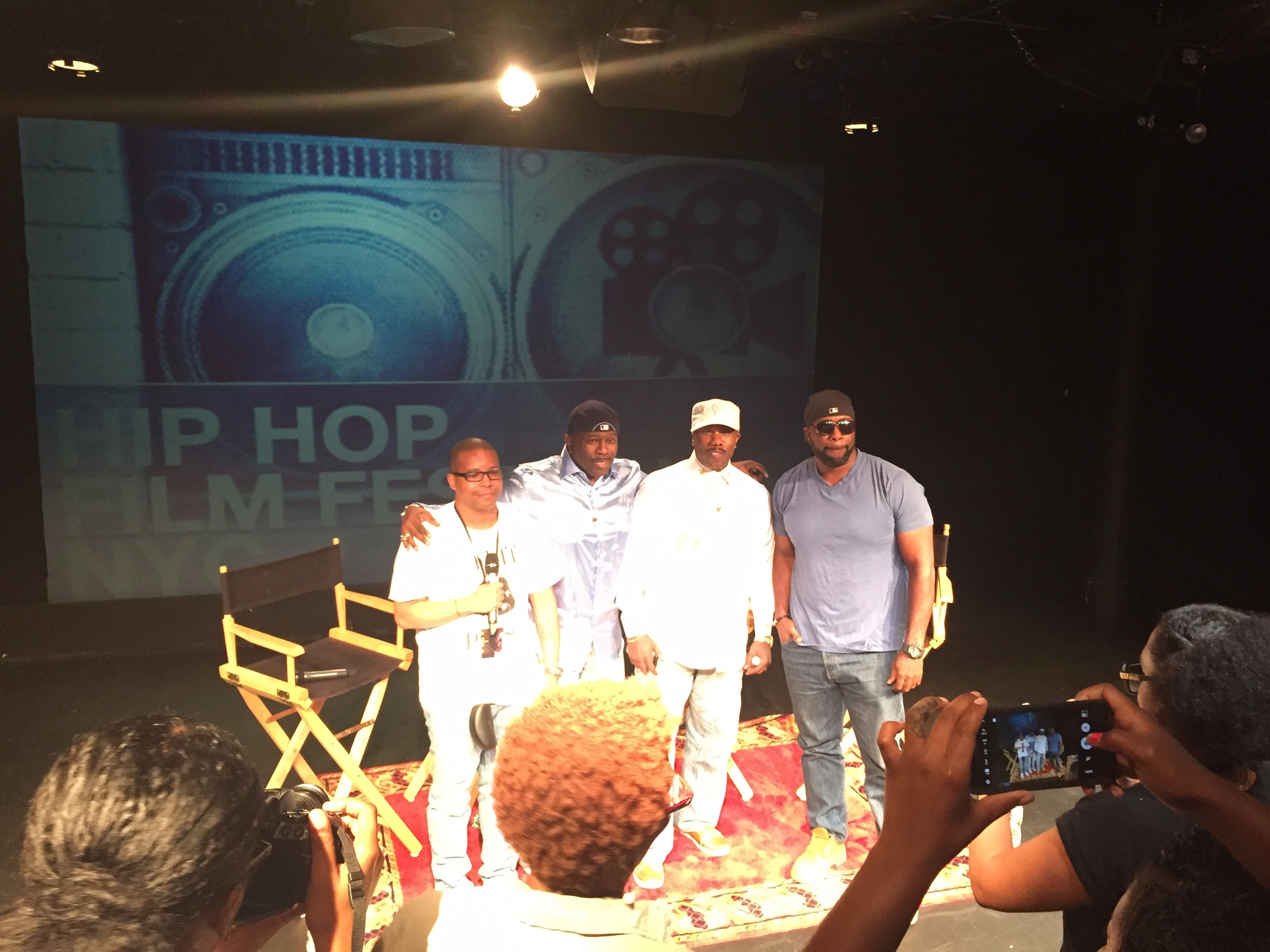 I was taken aback by one of the gems of Harlem; The National Black Theatre, which even had its own street name. It was very easy to get to from the 2 train, and the people at the venue received me with a warm welcome. I was eager to attend the Master Cyphers panel, which featured Bow Legged Lou, B-Fine, and Paul Anthony of Full Force, a group of singers, songwriters, and producers who have worked for prestigious artists such as Patti LaBelle, James Brown, Samantha Fox, Will I Am, and many many more. They graced us with a lot of their entertaining and funny stories about the celebrities they've worked with, and gave us some powerful tools on how an artist can get their music submitted for soundtracks and publishing for movies, TV shows, and commercials (I will have a spin-off article coming shortly with that information). They took some of our questions, took photos, and mingled with some of the festival's attendees.
The next stop for me was the screening of Jamaica House, which I discovered was a hip hop/music venue in Los Angeles, CA. Watching some of the clips of past performers at the venue, such as Tupac, The Notorious B.I.G., Philly's own The Roots, Wu-Tang Clan, and P. Diddy, made me feel as if I just missed a great era of the music industry (I was raised in the 90's, so I was too young to attend such events). The very interesting thing about the movie was, it told the story of the venue and the evolution of Hip Hop, not just from the artists' side, but from the promoters' side as well. They discussed the rise and fall of Jamaica House, rising with many great artists coming in to perform and bringing in many crowds, plateauing with a somewhat risky kind of artist type attracting a more dangerous atmosphere, and falling with an unfortunate shootout and death of a party attendee. The story of Jamaica House is another example that Hip Hop is more than just a music genre; it's a lifestyle. It's art. It's fashion. It's dance. It's politics. It's economics. It's community.
Check out some of the photos below, and stay tuned for the next article!